Lunch Buffet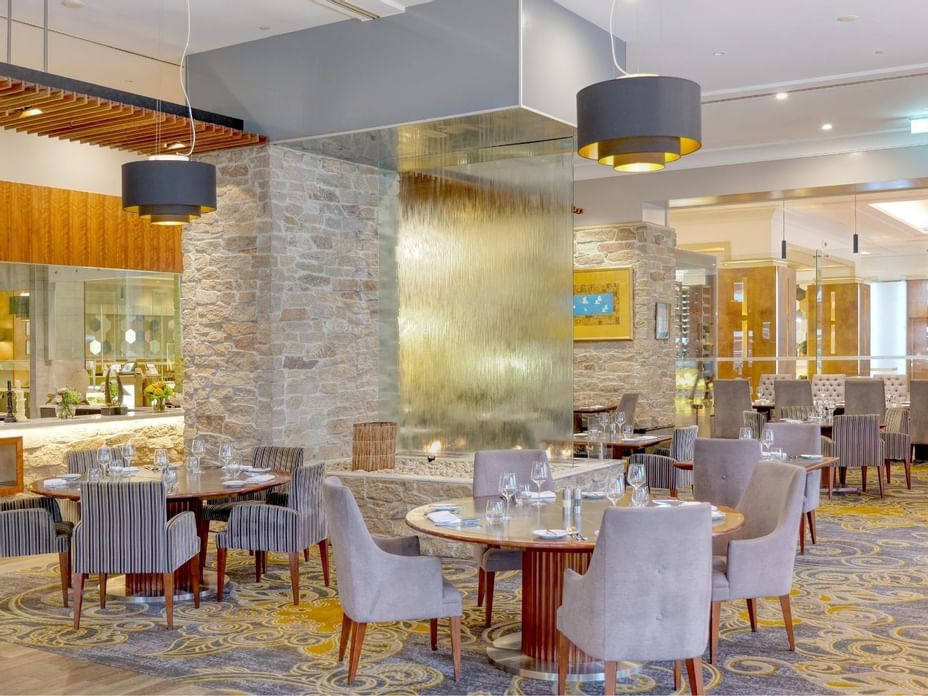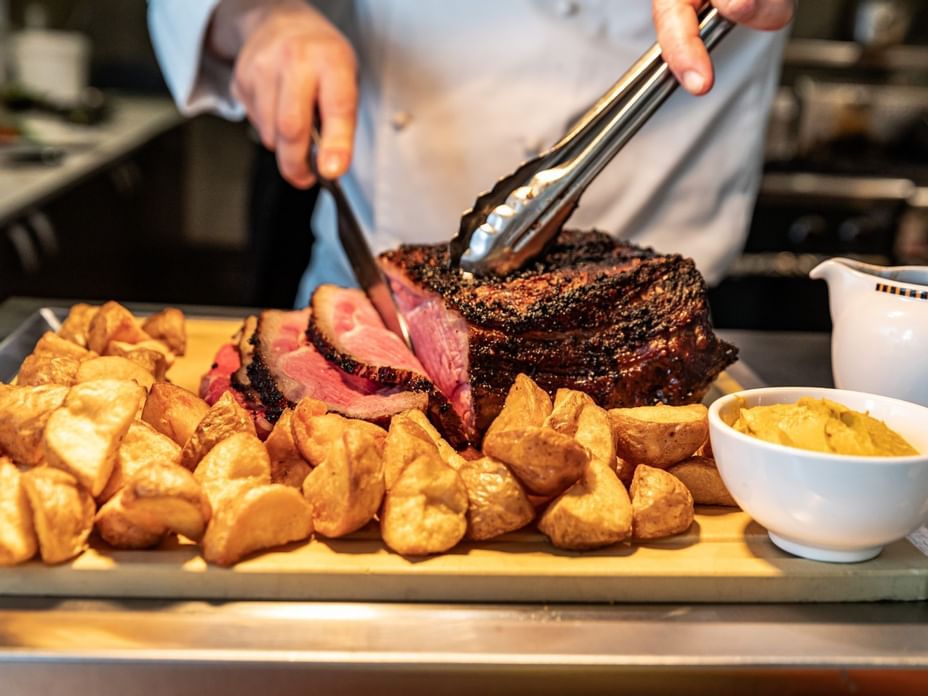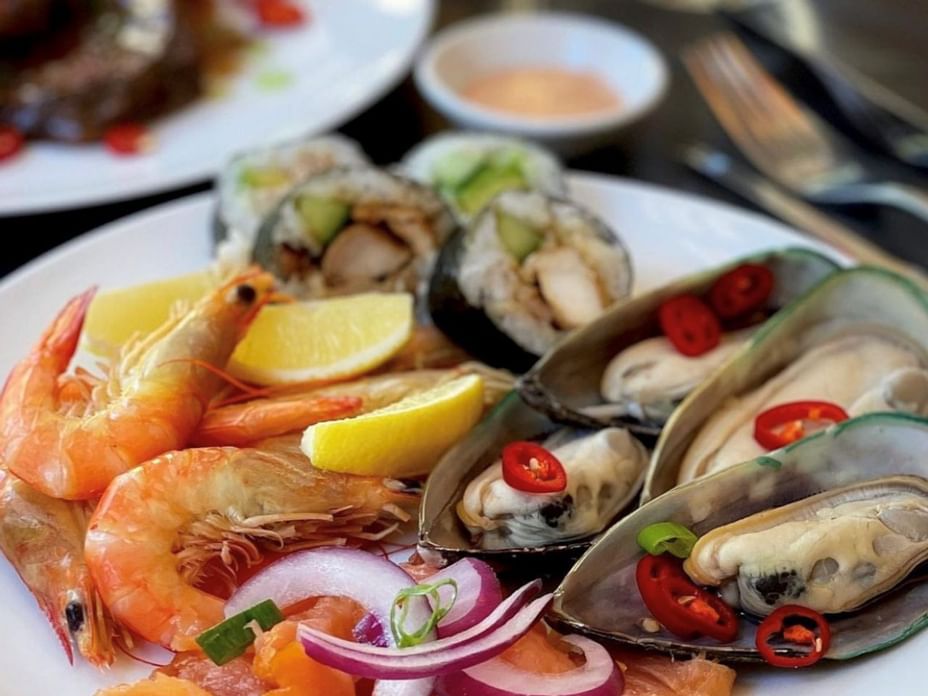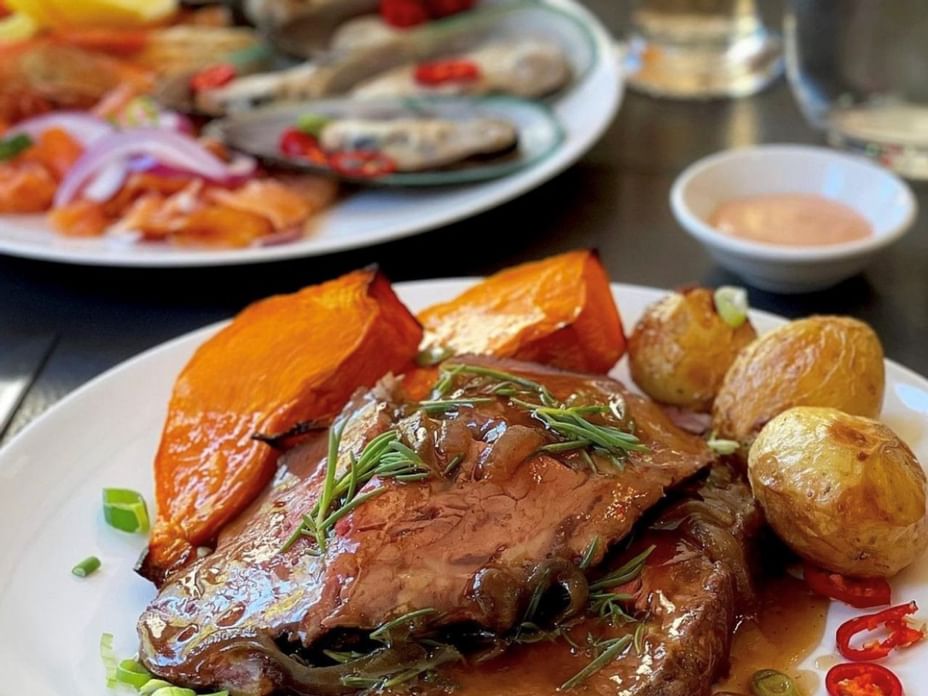 FLAVOURS OF THE WORLD
Returning Wednesday 31st January 2024.

Click here: Festive Long Lunch starts Wednesday 29th November 2023
During 2023, the Award-Winning Firewater Grille, our Director of Culinary Senthil Kumar and dedicated service team welcomed Perth diners to embark on a culinary journey that redefines the mid-week lunch experience. With no two days being completely the same, our Flavours of the World lunch buffet pairs the signature dishes found in a traditional smorgasbord, with mouth-watering cuisine inspired by the spices and aromatics of India, Asia, and the Middle East.
Our luxurious buffet promises to deliver an array of flavour-saturated dishes that compliment the 'Flavour of the World' that day. Perhaps it will be the famous spiced chicken shawarma, aromatic masala dosa, or creamy seafood laksa that awaits you from our fine international choices when you join us for lunch. No true All-You-Can-Eat dining experience would be complete without the signature items we have all come to know and love. Accompanied with your unlimited soft drinks, enjoy the premium carvery, fresh W.A sourced seafood, healthy handcrafted salads, traditional Mediterranean mezza, Australian cheeses and artisan breads, hand in hand with other hot and cold savoury dishes guaranteed to tantalize your taste buds.
Be sure to leave room for something sweet, because our colourful dessert station boasts the best of house made cake slices, macarons, pastry delights, and fresh seasonal fruit, in addition to a number of exotic international desserts inspired by traditional recipes.

Returning Wednesday 31st January 2024 for even more flavour packed dishes!
Valet parking: $35 per vehicle, 6 hour limit. EV Charging additional flat fee of $20. Subject to availability.
Please note:
Pre-authorisation per person is required to secure the booking.
Cancellations within 24 hours of the booking time and no shows will be charged the full amount.
Meat is Halal Certified.
Excludes special event dates.
In keeping with Duxton Hotel's Sustainability initiative, from Friday 1st April 2022, all services within the hotel will be transitioning to a cashless payment system. Acceptable cards include: Visa, Mastercard, American Express and Diners. 1.5% Credit Card Fee / 3% Diners apply.
Phone: 08 9261 8025 | Email: firewatergrille@perth.duxton.com.au
Please note: Menu prices, surcharges and items listed are subject to change without prior notice.