Dinner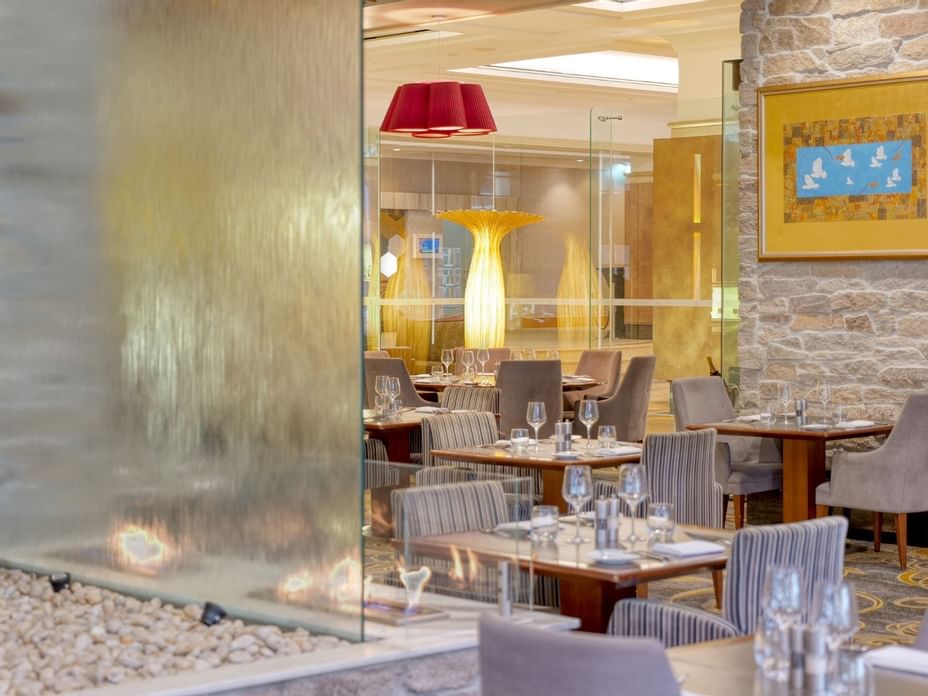 Monday to Saturday: 5:30pm - 9:00pm
Sunday: 6:00pm - 9:00pm

Our new A La Carte menu boasts fresh, locally sourced produce, prepared by a team of culinary chefs.
Our expertly curated Wine & Beverage extensive list features an award-winning range of Western Australian wines and beers, including national and international selections.
Keep it glam with one of our exquisite cocktails that'll probably end up on your Instagram story.
Gold Plate Award Winner 2019 & 2022 - Steakhouse
World Luxury Restaurant Award - 2021 Luxury Steakhouse

BOOK A TABLE
Valet parking: $35 per vehicle for 6 hours. Electric Vehicle (EV) Charging additional flat fee of $20. Subject to availability.
Please note:
Pre-authorisation of $40 per person is required to secure the booking.
Group bookings of 10 or more guests - we offer our signature 2 or 3 course set menu. We will contact you shortly to confirm details. A deposit of $40 per person will be taken to secure the booking.
Cancellations, change of date, and no shows within 24 hours of the booking time will be charged the full amount.
In keeping with Duxton Hotel's Sustainability initiative, from Friday 1st April 2022, all services within the hotel will be transitioning to a cashless payment system. Acceptable cards include: Visa, Mastercard, American Express and Diners. 1.5% Credit Card Fee / 3% Diners apply.
Phone: 08 9261 8025 | Email: firewatergrille@perth.duxton.com.au
20% Surcharge Applies on Public Holidays.