Full Day Delegate Package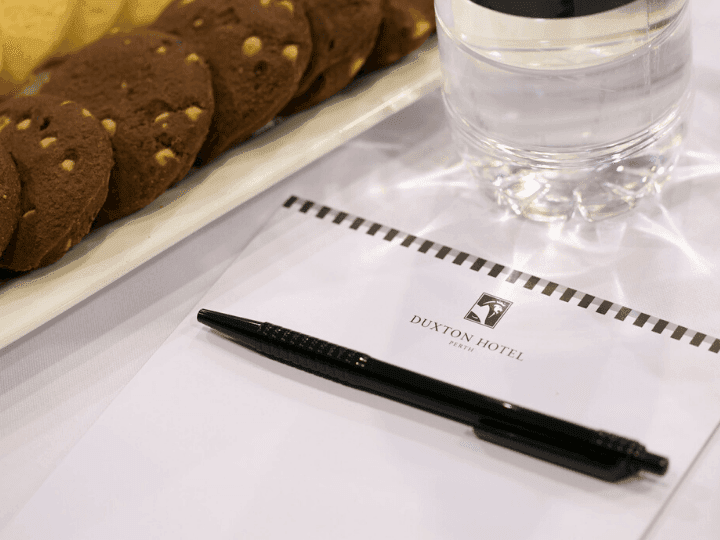 Book a meeting, conference, or event at Duxton Hotel Perth and receive a premium complimentary upgrade.
Please select one upgrade offer:
1 - Complimentary Nespresso barista coffee machine
2 - Complimentary lectern with microphone, whiteboard, and clicker
3 - A complimentary extra morning and afternoon tea item

Our Day Delegate packages start from $85 per person, for more information, please click here.
If you are looking for a bespoke package, our professional and resourceful staff are happy to assist with ensuring your event is uniquely organised.
Need to stay the night? We offer exclusive special accommodation and buffet breakfast packaged rates for all your event guests.
Terms and conditions apply.
This offer is subject to availability. This offer is only valid for new bookings in June, July, and August 2023. Must book an event with a minimum of 50 pax.
1- Use of coffee machine during the event date/time. 2 - Provided, setup, and packed away by Encore.
3 - Chef selection.
To book, or if you have any questions, please contact our Events Team on (08) 9261 8080 or sales@perth.duxton.com.au